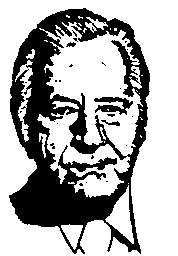 Second of Three Parts
The party of Russian Spiritual Christians Molokans who detrained at Glendale early in the morning of Aug. 31, 1911 was said by newspapers of the day to be the largest single group of settlers to arrive in the Salt River Valley up to that time.
They were heartily welcomed by the Southwestern Sugar and Land Co., always in need of toilers in the sugar beet fields. But their welcome by Glendale's populace of 1,000 and farmers in the area was anything but hearty.
IT WAS THOUGHT that the new comers would compete unfairly with native labor when not engaged on their own plots of newly-purchased ground. And, anyway, they were a strange people speaking a strange tongue, a people with dress, customs and a religion that did not conform.
Consequently, the new arrivals retreated to their little farms, where at first they lived in tents, and kept themselves to themselves. Those first years were indeed years of adversity what with unfriendly neighbors, the language barrier and crop failures.
But they persisted, and, after all they did have the religious freedom they sought. In those years their whole life centered around the church.
Back in Russia in the early 1800s (1805), the Czar had promised that they could worship as they pleased (but not evangelize). However, the Russian Orthodox Church was every bit a powerful as the Czar and a lot less lenient when it came to the matter of a competing religion.
The Molokans, a comparatively small sect, were persecuted without let-up until around 1840 when the state church directed them to leave their native region and move to southern Russia.

The dissenters of the official Church were similar to Protestants in Europe. Many called themselves "Spiritual Christians." In the 1800s they were tolerated by moving them to borders of the Empire, south and east. Those who migrated to Arizona were from the Russian border with Turkey, a war zone.


There in an area not far from the capital of Georgia

in Kars and Erevan provinces

, they lived in small, isolated villages while farming plots of State-owned land and working at other tasks. Always their faith remained at odds with the decrees of government.

AROUND 1905, singly and in small groups (largest 300), the Spiritual Christians, mostly Pryguny with Molokans and others, began working their way toward America, journeying from first one country to another as they worked and saved for the final jump across the Atlantic and on westward.
Their stay in Los Angeles and San Francisco merely was a stopgap until they could establish permanent colonies, for few of them cared for city life. Some settled in northern Mexico, some, came to Glendale and a few went to Chino Valley Cottonwood, although they did not stay long in the latter place.
That first group in the Glendale area was joined from time to time by other Russians, not all of them Molokans. Some from Canada were Doukhobors, a feisty offshoot of the Orthodox Church. Some were just plain Russian immigrants who sought the companionship of other Russians, no matter their religion.

THE TENTS gave way to sturdy frame houses. The small plots of land expanded into more acreage as a frugal, hard-working, shrewd people gradually acquired more ground and more know-how about American farming. Still for most the meeting hall (sobraniia) church continued to be the center of their lives, and the elders of the church ruled with an iron band.
By 1920, four adjacent Russian villages occupied 8+ square miles, from Tolleson to Glendale, along 83rd and 75th avenues from McDowell road to Northern avenue. Each congregation was mostly from different villages in the western Caucasus of different faiths, with their own presbyter.
THEIRS WAS a strict Dukh-i-zhiznik religion, but, as in all religions and governments some took the rules and regulations more seriously than others. Nevertheless, in those earlier years of the settlement, few rebelled.
Like farmers everywhere, some of the Spiritual Christians Molokans did well in those first years and some not so well. It soon became apparent to all that growing sugar beets was no road to fortune despite the promises originally held out by the Southwestern Sugar and Land Co.
It was around then that some of the Russians became discouraged and left the colony to join other members of the sects in California. Those determined to remain turned to vegetable growing, cotton and milk cattle for a livelihood.
Then came the post World War I depression of 1920. More left, but some many of those returned within a year or so as the depression began to abate. Once more the colony was restored with, in general, the customs of the Old Russia World church still retained.
Those few families who struggled through the hard times in Arizona, enduring all sorts of hardships, are the hard core of what remains of the colony.
It is their names foreign sounding names like Popoff, Tolmachoff and Conovaloff, that appear on the rural mailboxes along 75th avenue and adjacent roads. Mostly, however, the mailboxes are those of descendants, for the only original settler still alive is aged Paul Popoff.
Popoff died about 1984. Also born in Russia was Martha Conovaloff-Papin, who lived on 83rd at Encanto and died in 1996, a few days short of 100.